We've taken in the deep breaths of a new spring, of a busy summer, and the beginning of a new school year, but when the leaves change colors and the scent of a warm fire fills the air, we suggest you consider these six things to try in Bermuda Run this fall.
Bermuda Run offers so much for families, young couples, grandparents and everyone in between to do during this time of year—here's a sample of things you'll want to add to your list of things to do.
1. There will be princesses, superheroes, kid monsters and spooky ghosts wandering through Kinderton Village on October 31st visiting houses and asking for treats—not tricks.
With a high density of homes, sidewalk availability, plenty of street lights and parking access at Lowes Food Shopping Center, Kinderton Village is the perfect place to take your kids for trick-or-treating this year.
2. Let loose with a group of friends at Tanglewood Pizza Company and enjoy a night of beer tastings. Whether you order a flight of their expansive selection or order a pint of your favorite local craft brew, you'll love the atmosphere and camaraderie. Their vast variety of craft brews will have any beer connoisseur asking for more.
Don't miss out on Tanglewood Pizza Company's 4-year anniversary celebration on November 4th when New Serum does a Tap Takeover. But, this isn't the only fun occasion this fall at TPC.
You can plan your trip on a night where a local musician is performing and get dinner, drinks and a show. During the fall season, Brad Rutledge, J&J Duo and The Exit 180 Band will be performing. Check out their full schedule of events on their Facebook page.
3. The temperatures are perfect during this season for you to go for a walk or bike around Davie Medical Center and take in the scenic views. With paths that vary from ¼ of a mile to 1 mile, this is the perfect routine for families with young children, individuals who enjoy a brisk walk or anyone that wants to enjoy the fall weather with a strenuous free exercise. Check out the trail paths and lengths here and plan your evening walk.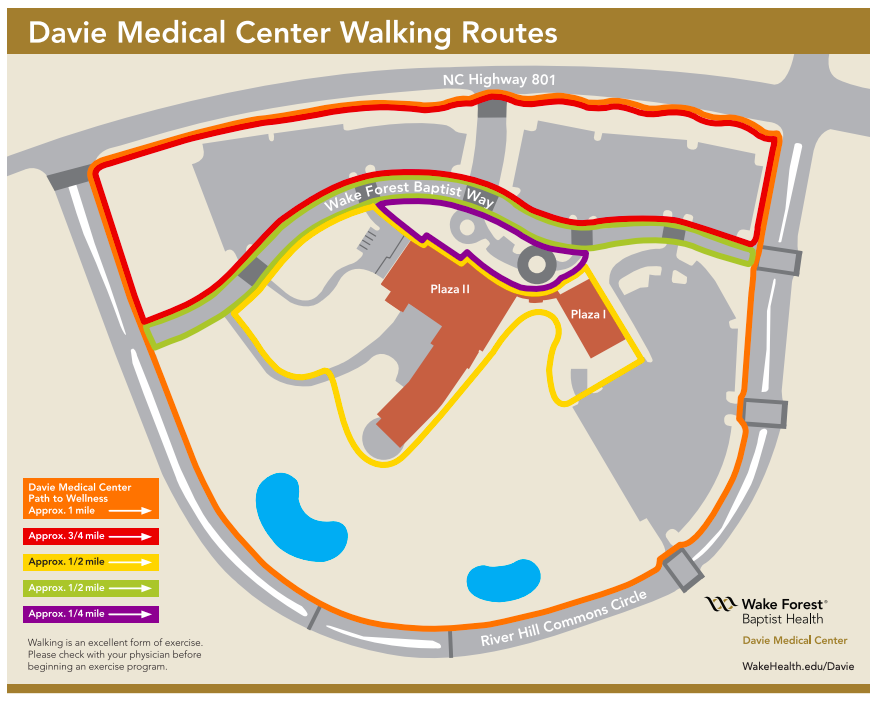 4. It's never too early to reserve your holiday gatherings. Whether this is the annual family Christmas party, the office holiday get together or a winter banquet for your non-profit organization, there are plenty of venues/dining areas in Bermuda Run to choose from.
Need some inspiration on local restaurants where you could reserve a room or area for your Christmas party? Check back and look at our guide to unique places to eat in Bermuda Run.
If you need a larger location to host your office Christmas gala, check out WinMock at Kinderton or Bermuda Run Country Club. WinMock is a beautifully unique venue that will be the ideal setting for any holiday event and Bermuda Run Country Club offers rooms to fit any size group and excellent menus for cocktail style, plated gourmet dinners and more to create the event you envision.
5. Watch the leaves fall as the breeze sweeps through the bare branches of trees as you sip on a glass of wine at one of the many wineries in the Yadkin Valley area. Whether your taste is for sweet or dry, white or red, there's a locally bottled wine with your name on it. Visit one every weekend of the season or visit several in a day on your own personal wine tour.
6. The fall season doesn't mean you need to fall out of your exercise routine. You can still maintain a fit and active lifestyle by participating in local 5Ks that benefit a good cause. Whether you run with your friends at the Turkey Derby or take a brisk jog under the Tanglewood Lights with your special someone at the Miles for Meals 5K, there are plenty of ways to continue a healthy lifestyle in Bermuda Run.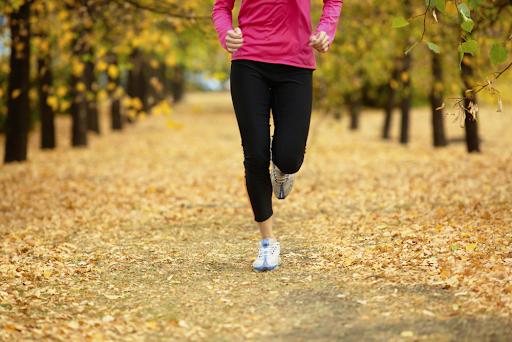 Do a 180 this season and explore all that Bermuda Run has to offer, take in the sights, enjoy the tastes of local flavor and savor the season.