Do A 180 to Bermuda Run, NC …
Stay here!
Staying In Bermuda Run
The Hampton Inn – Bermuda Run is located just minutes from Truist Sports Park and WinMock, and two of the greatest sports and special event destinations in the Southeast. Aside from it's incredibly well-appointed rooms and hot breakfast, the hotel includes an indoor pool with a massive water slide that is fun for the whole family.
Clean rooms? Absolutely. Comfy beds? You bet. Hot showers? Of course. Naturally, you should expect the basics, and at the Hampton Inn – Bermuda Run, we're more than delighted to offer more. Below are a few of our favorites:
Beverage area and breakfast area, which is complimentary
Snack shop
Coin laundry and laundry/valet service
Digital key available
Electric service
Elevators
Safety deposit box
Fitness room
Pool with indoor waterpark
Accessibility features available
Cribs and high chairs
AV equipment rental
Business center and meeting rooms
Fax and printer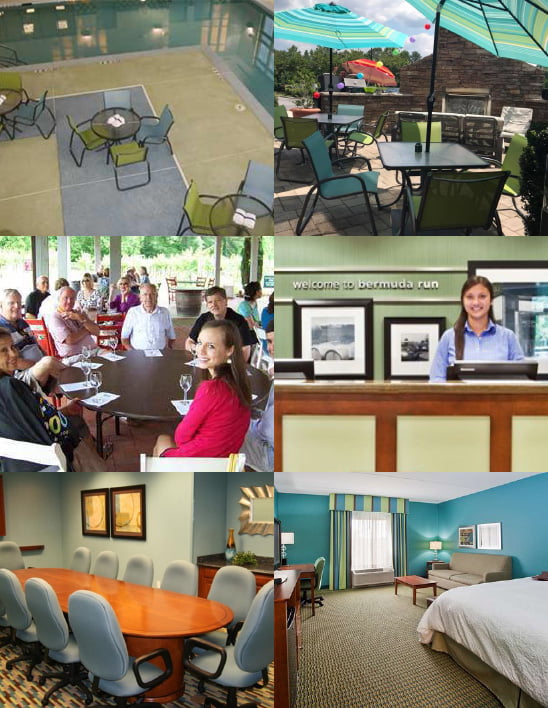 Restaurants
Whether you want something fast, or you prefer a meal to relax and unwind after a long day, Do A 180 to Bermuda Run, and enjoy a full range of dining options for whatever you desire:
Jade Garden
Los Toritos Mexican Restaurant
Venezia Italian Family Restaurant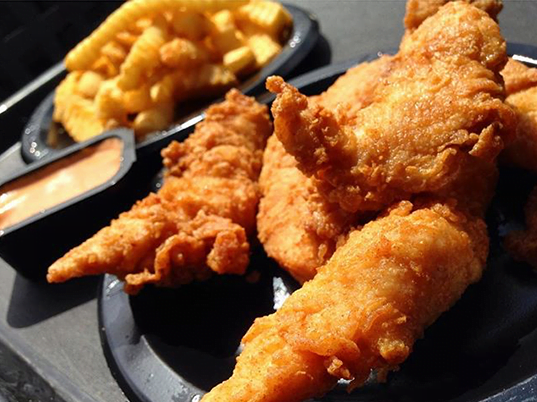 Grocery/Pharmacy
Want to prepare your own meals while you're Doing A 180 to Bermuda Run? We've got groceries options stocked with everything you need:
Click here to learn more about Bermuda Run.