Meet here. Play here. Stay here.
Founded in 1999, Bermuda Run, NC has a population of approximately 2,700 and is located in Davie County, North Carolina.
We're a small town with some pretty big things going for us in the form of Truist Sports Park, one of the southeast's premier sports tournament destinations, RISE Indoor Sports, a 123,000 square foot indoor sports complex, and WinMock, which offers the historic grandeur of a historical site with the technological capabilities of the finest modern venues.
The town rests on the western bank of the Yadkin River along U.S. Route 158 and North Carolina Highway 801. Interstate 40 provides express access to Winston-Salem.
Bermuda Run, NC is centrally located in the Piedmont Triad of North Carolina, between the Blue Ridge Mountains and the Atlantic Ocean.
Southeast major metropolitan access:
Winston-Salem: 13 miles east
Greensboro: 41 miles east
Charlotte: 72 miles southwest
Raleigh: 116 miles east
Asheville: 134 miles southwest
Wilmington: 240 miles southeast
Richmond, VA: 242 miles northeast
Atlanta, GA: 309 miles southwest
Transportation
Major Highways
Interstate 40, Interstate 77, Interstate 85 and U.S. Highway 52
(the new I-74/73 corridor), U.S. Highway 421
Bermuda Run, NC is within a day's drive to 60% of the population in the U.S.
Airports Near Bermuda Run, NC
Lodging in Bermuda Run, NC
Hampton Inn Bermuda Run, plus an additional 5,000+ rooms (approximate) within 30 minutes or less.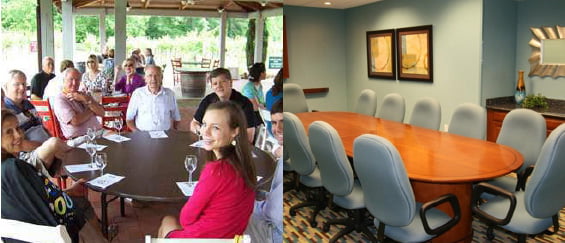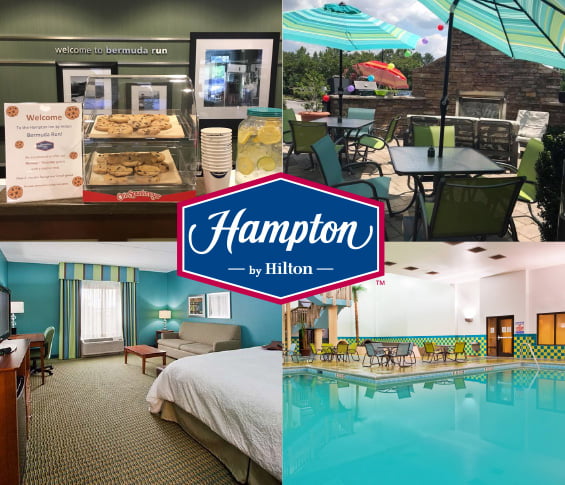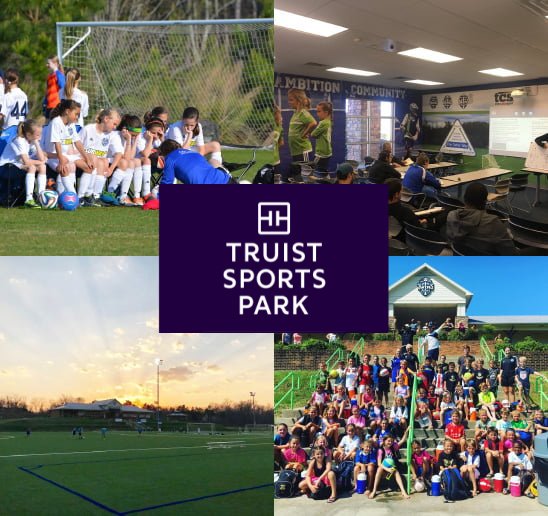 Tourism / Attractions
Truist Sports Park:
The perfect venue for soccer, lacrosse, field hockey, ultimate Frisbee, flag football, and other types of sporting and special events. The facility is also ideal for camps and training academies, like cheerleading, soccer, football, running sports, and more. Features include:
13 full-size soccer fields, 11 fields with lights
Stadium field with a large seating area
Numerous elevated viewing areas
Parking for 1,200+ (300 paved lot and 900 gravel / grass)
On-site concessions
Large restrooms
Wireless Internet
Team Classroom
Multi-purpose meeting room with multi-media, audiovisual, and seating for 120
Office Facilities

Tourism / Attractions
Rise Indoor Sports:
RISE Indoor Sports, a 123,000 square foot sporting facility, is a combination of community recreational programs, health training and competitive tournament sports. This premier sports complex aims to provide everyone from the general public to elite athletes an unparalleled experience. Amenities include:
8 high school regulation basketball courts
12 volleyball courts
28,000 square feet of sports indoor turf
8,300 square feet dedicated to Torque Performance Training
2,500 square feet of sports therapy space
Cardio and Fitness Center
Concessions with indoor and outdoor dining
Tourism / Attractions
WinMock Special Events & Conference Center:
WinMock is prepared for every type of corporate event. Whether you're looking to celebrate a company anniversary, hold an annual conference, or throw the most memorable Christmas party in company history, we've got you covered. In addition, the venue is ideal for business and corporate meetings, small trade shows, and more!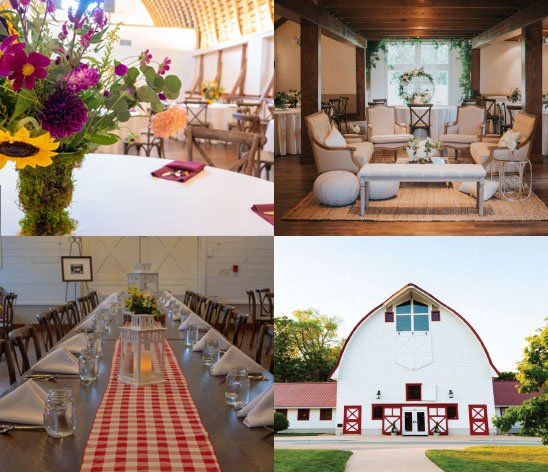 Golf in Bermuda Run, NC
Gorgeous landscapes, rolling hills and fair weather make Bermuda Run and the surrounding area a golfer's paradise. Choose from one of the many award-winning golf courses and clubs nearby.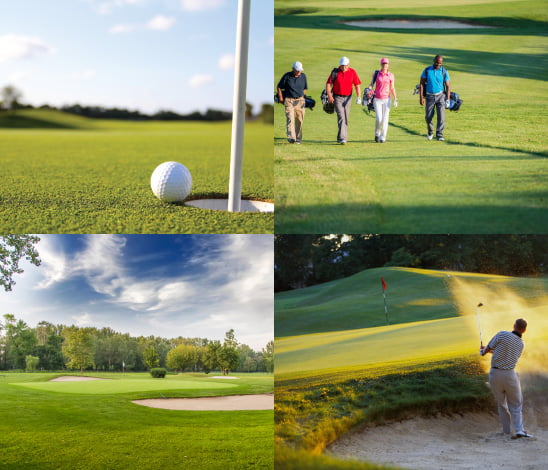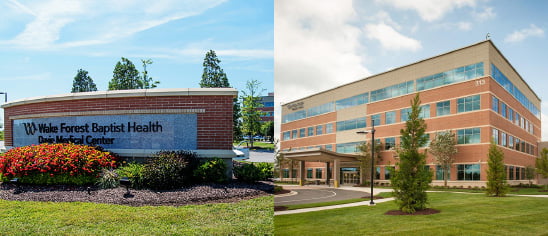 Healthcare
Wake Forest Baptist Health Davie Medical Center provides the GOLD standard of healthcare, right here in Davie County. We are a 50-bed community hospital located in Bermuda Run, NC and we serve the residents of Davie County and surrounding areas.
Davie Medical Center provides a wide range of patient- and family-centered primary and specialty services, including comprehensive orthopaedic services, a 24/7 Emergency Department, and a specialized geriatric care unit on its campus near Interstate 40. It also offers patients direct access to the medical experts and other resources of Wake Forest Baptist Medical Center in Winston-Salem, one of the nation's leading academic medical centers.
Davie Medical Center is the successor to Davie County Hospital, which was founded in 1956. For more information, click here.
Vineyards
The Yadkin Valley boasts some of the most highly regarded vineyards in North Carolina's booming wine industry. Most offer tours, tastings and weekend events with live music and entertainment. Here is a short list of Yadkin Valley wineries located just minutes from Bermuda Run.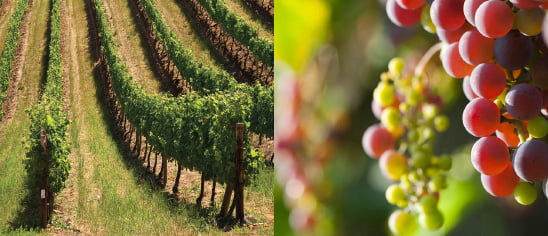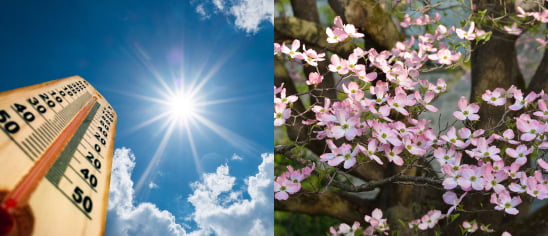 Weather
Bermuda Run experiences all four seasons.
Average annual rainfall: 42.5 inches
Average of 220 days (60%) of sunshine annually
Average seasonal temperature (degrees Fahrenheit)

Spring: maximum (max) 70°F, minimum (min) 47°F
Summer: max 87°F, min 67°F
Fall: max 71°F, min 50°F
Winter: max 51°F, min 32°F
Banking
Allegacy 128 Yadkin Valley Road
336-774-3400
BB&T 150 Peachtree Lane
336-998-8590
SECU 184 Yadkin Valley Road
336-998-9800
Suntrust 5361 US 158
336-998-9070
Wells Fargo 5306 US 158
336-998-5014