You've heard it mentioned in Town Council Meetings, you've seen the construction happening as you drive by Steelman's Ace Hardware and over past Tanglewood Piza Company, you've been reading about it in other Do A 180 blog posts and now it's finally here— Phase 1 of the Blue Heron Trail in Bermuda Run is officially open!
Community members celebrated the occasion with a ribbon cutting on July 12, 2023. During this event, Bermuda Run Mayor Rick Cross commented on how this trail is a commitment to the town's connectivity. This sense of community is already seen as families walked across the trail, children rode their bikes and people came together to celebrate this occasion.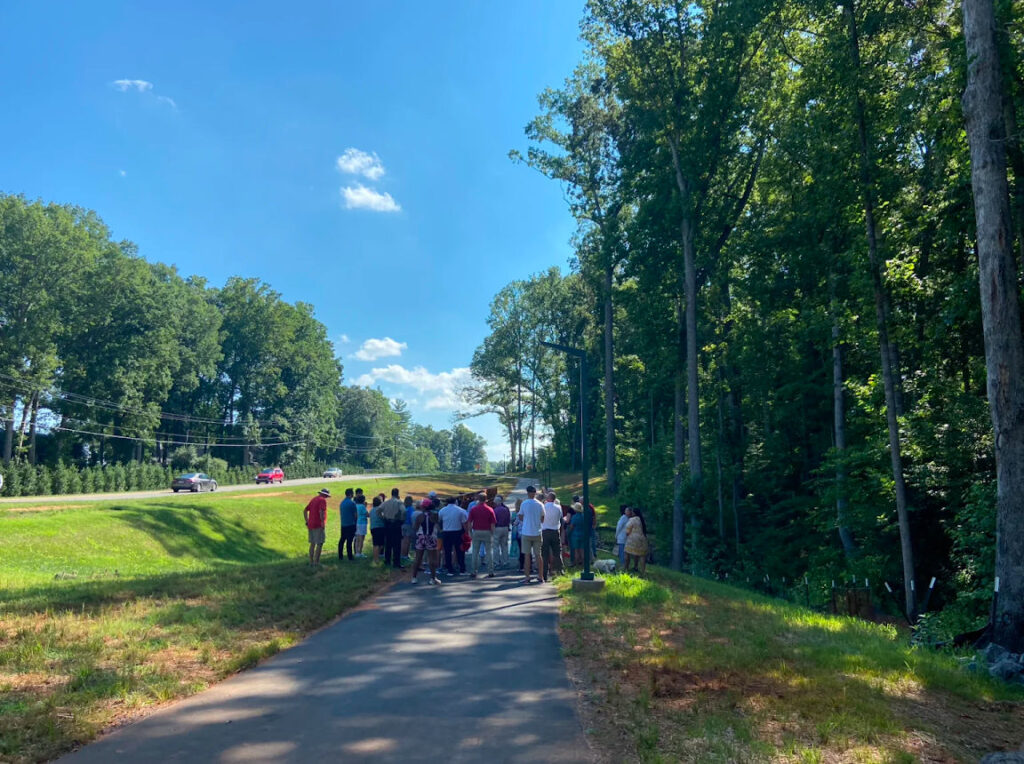 Phase 1 follows Highway 158 from the roundabout past Royal Troon Lane and then takes a right as you walk toward the Kinderton Tunnel.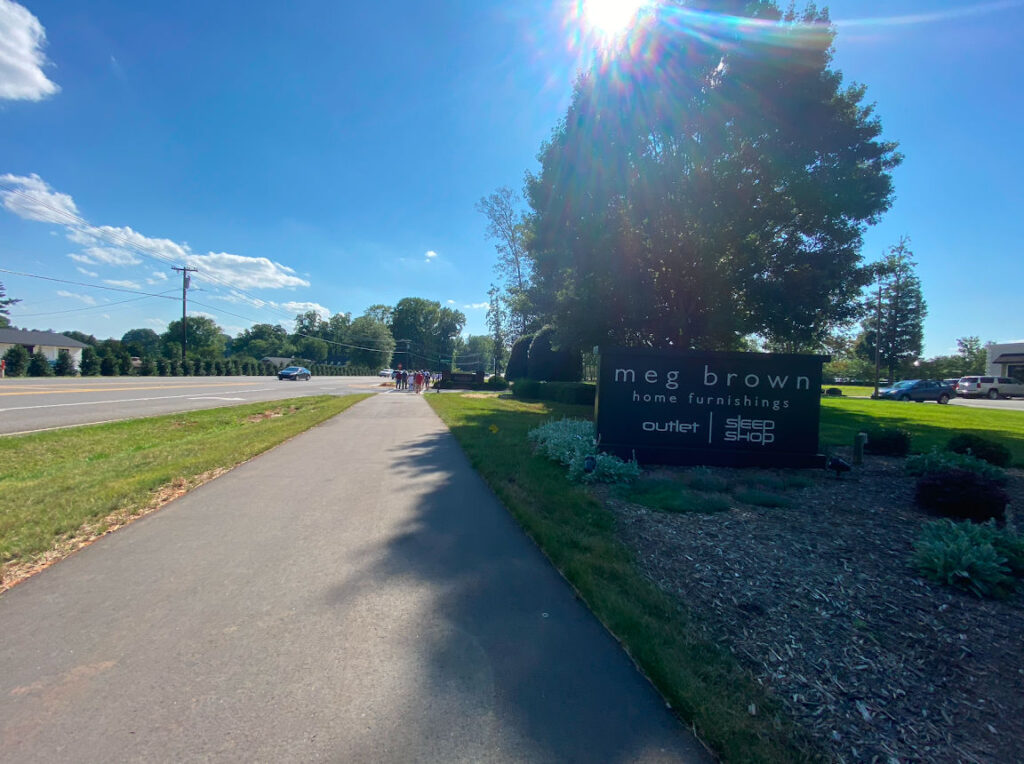 On your walk, you will go past many of Bermuda Run's local businesses like Meg Brown Home Furnishings, Steelman's Ace Hardware, Tanglewood Pizza Company, Bizzy Beez and many others— once again showing the sense of community and connectivity this trail brings to Bermuda Run.
If you haven't yet had a chance to go, take a look through these photos and get a glimpse of what's waiting for you!
Next time you're looking to enjoy the fresh air and take a stroll, grab your family and friends and walk along the Blue Heron Trail in Bermuda Run.