Known as a place to meet, a place to play and a place you'll want to stay—Bermuda Run boasts some uniques places to eat and drink. Offering a variety of local, chain and world-class restaurants that will have your tastebuds watering, consider these Bermuda Run eateries and what they have to offer.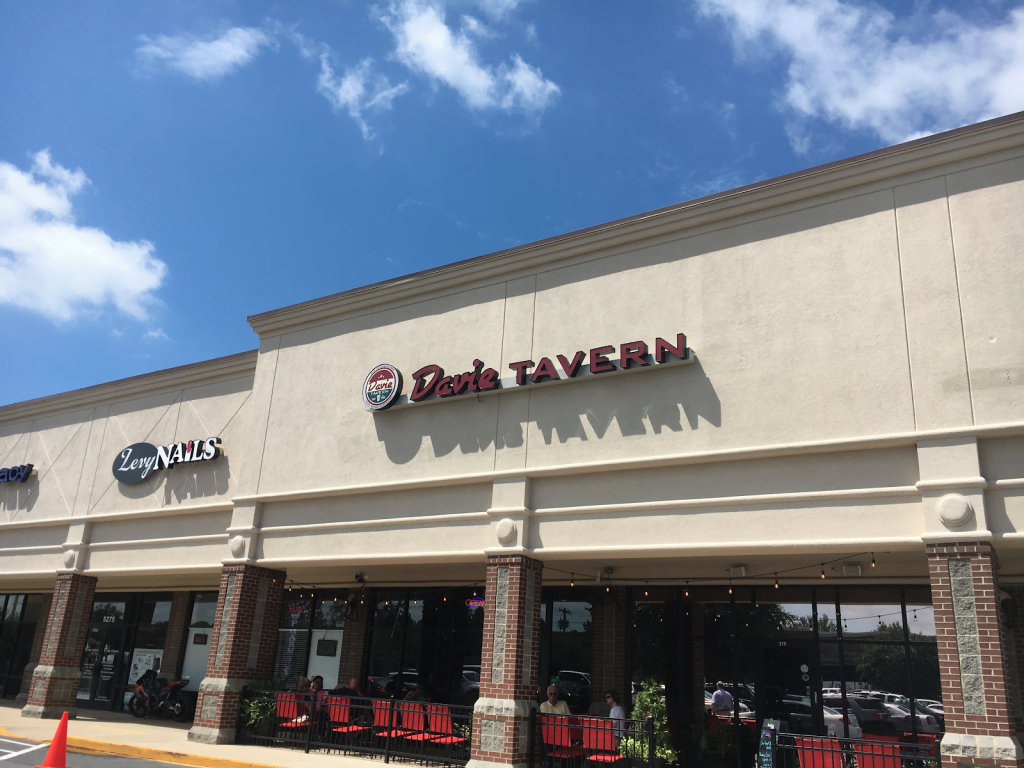 Whether you're in the mood for an all American burger or are craving fresh seafood, Davie Tavern can satisfy your cravings. Pairing with their menu assortment is the variety of drinks they offer weekly, whether it's a house wine or local brew, it's always the perfect complement to any entree. Located off of Highway 158 in Bermuda Run, this can be your family's go-to place where everyone can order something they'll love.

Out of the Kitchen
Davie Tavern can bring the meal to you and cater your next family get together, corporate meeting or organization's event. Their boxed lunches take catered food to the next level.
Sunday Brunch
Have a lazy Sunday morning and roll into Davie Tavern to enjoy a delicious Sunday Brunch with your friends and family. Their brunch menu has a variety of options ranging from chicken and waffles to crab cake benedict, there's something delicious for you to order.
La Carreta
La Carreta is the place to be if you're out with your girlfriends for a Margarita Monday or having an easy dinner with your kids for Taco Tuesday. The authentic Mexican food and quick service makes this establishment a regular for many locals in Bermuda Run. You can come for the chips and guac, but you'll stay for the delicious entrees and zesty margaritas.

The man, the myth, the legend, Dr. Brownstone himself is well known throughout the BBQ community and for good reason. When you walk in the door of Dr. Brownstone's BBQ, you can expect to sit down and taste an homage to authentic North Carolina BBQ and flavor bombs that will be ingredient-driven, highly thoughtful, intensely flavorful and expertly prepared. Just looking at the tender brisket, pulled pork and ribs that are served will make your mouth water and have you licking your lips.
Award Winning
A classically trained chef, Grandinetti has a true passion for the art of BBQ. He was invited to compete on the Food Network's Chopped: BBQ Grill Masters. Grandinetti cooks with Southern BBQ influences and ingredients are responsibly sourced. Recipes are steeped in North Carolina tradition, Grandinetti's BBQ travels and modern culinary techniques.
Environmentally Friendly
Dr. Brownstone's BBQ is environmentally conscious and works to make sure that they are constantly working toward a sustainable restaurant environment. Their commitment to sustainability ensures that all foods and beverages are served with eco-friendly, compostable service ware. You can go-green when you eat local at Dr. Brownstone's!

Wood-fired pizza tastes different and anyone can tell you that Tanglewood Pizza Company's pizza choices are nothing short of extraordinary. You can choose from the Pimpin' Chicken, TPC Special or Hawaiian (if you're pro-pineapple on pizza) and so many others. There are even vegetarian options ranging from a veggie plate, salads, Veggie Zahh pizza, pastas and your choice of side options. Pair your pizza, sandwich or wings with one of their craft beers and it's a meal made in heaven. You'll quickly see why TPC is a local favorite.
Dinner and A Show
Tanglewood Pizza Company features local musical artists and special events all throughout the year, creating the perfect environment for a special date night or a place to unwind after a long day. Stay updated with what's going on and support local artists by checking out their events page.
For the Celiacs
Your gluten allergy doesn't have to limit what you eat at TPC. If you're allergic to gluten, you can choose from the Cheese, Pepperoni or Margherita pizza. However, if you are gluten-free by choice, you can choose from any of the pizzas, just be sure to ask your server for the gluten-free option.

Listen closely and you can hear the crab legs cracking. Captain's Galley Seafood Shack in Bermuda Run recently renovated to better accommodate their customers with a wet bar and the ability to offer a wider variety of delicious seafood. From shrimp to oysters to catfish and crabs, you can order anything under the sea. Captain's Galley Seafood Shack is guaranteed to satisfy your seafood cravings.

Hours and Locations
There are so many scrumptious options for you to choose from in Bermuda Run so don't waste any time. Check out these restaurants during their business hours and enjoy a delicious meal in Bermuda Run.