Bermuda Run is home to many talented, intelligent, passionate and kind people–our people are what makes this community the special home that it is. Moving forward, we are excited to highlight some of those businesses and help you Do A 180 to Bermuda Run. Today we'd like to highlight Carol Hewitt, one of Bermuda Run's own and the owner and instructor of Grace & Exhale Yoga.
Carol was born in the Bronx but made her way to Davie County over 20 years ago, and since she was 18, Carol has been teaching various exercise modes, personal training, aerobics, and group fitness classes. In 2012, she was diagnosed with an auto-immune disease and that's when she found yoga and shortly thereafter, brought her talents and passions to Bermuda Run.
Three years after diagnosis, she felt God calling her to continue practicing yoga and take it a step further and teach it. In 2016, she earned her certification as a Christian Perspective Teacher. Her training continued when she came home and signed up for the 200-hour yoga teacher training.
After receiving her certifications, she began teaching yoga to children, but in July of 2018, her husband encouraged her to get out of her comfort zone and start teaching adults.
"We have a small but beautiful community," she said. With classes ranging from one to ten people, the Grace & Exhale Yoga community gets to know class members and forms a tight-knit community, much like the Bermuda Run community.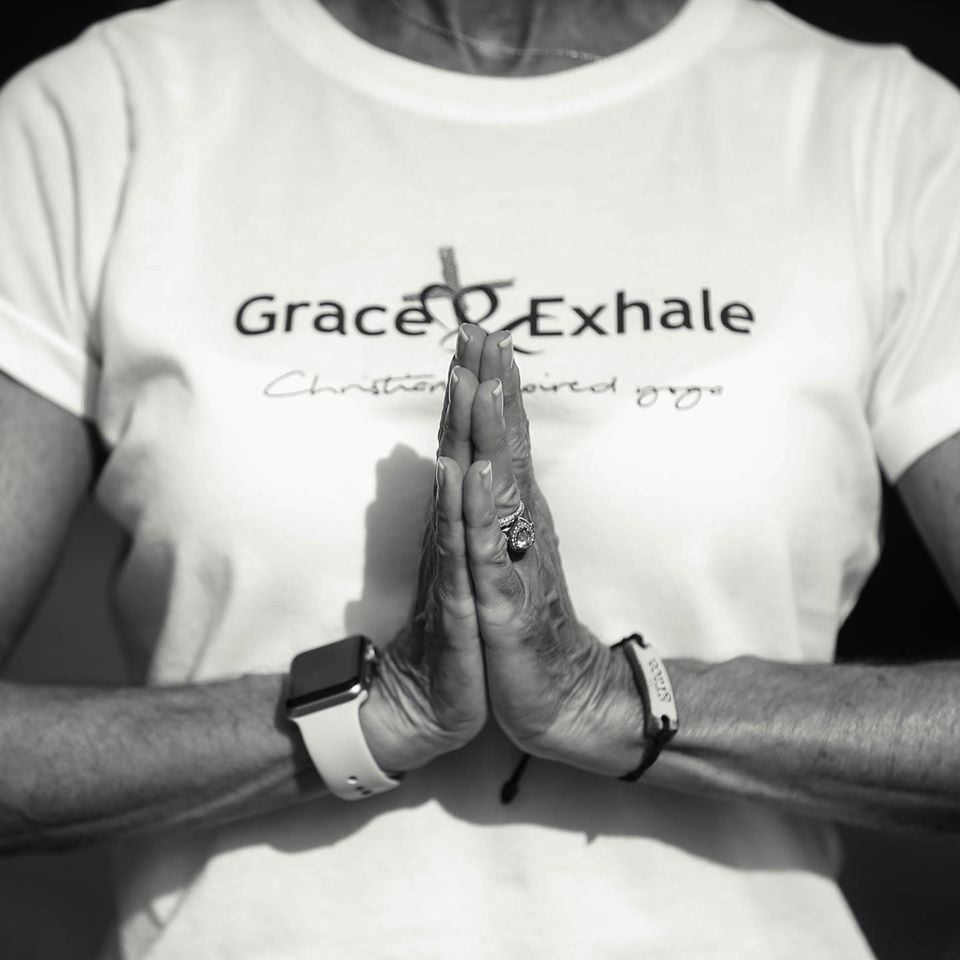 Carol's classes begin with an opening prayer, include Christian music, and always have a scripture base for the class to focus on during the session. At Grace & Exhale Yoga, you are able to "breathe in His grace and exhale." 
Teaching all levels of yoga, Carol Hewitt and her team make sure that there is a skill level and class for every body all the time. Whether you need to take a gentle level class that is more prop assisted or a higher level class to challenge your body, there's a way for you to practice at Grace & Exhale Yoga. 
"In my studio, we all teach alignment-based yoga which means that we watch your body and use props to get you to your perfect pose—not your neighbor's, not what you see on Instagram, and not what you wish it would be, but your perfect pose."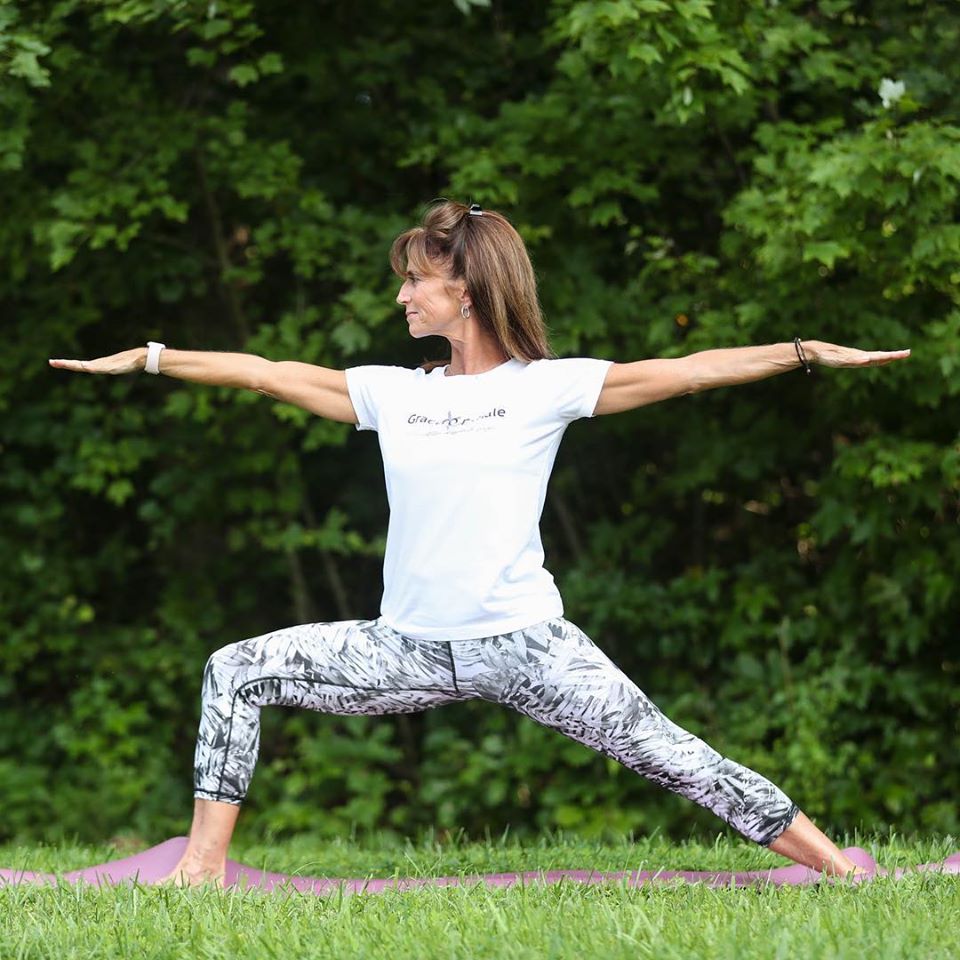 With a personalized approach to caring for your mind, body, spirit and soul, it's not just your body that you're strengthening at Grace & Exhale Yoga but also your relationships. Carol makes it a point to get to know each person's unique needs, physical condition and goals so that she can better instruct and help each person succeed.
Whether you've taken yoga classes for years and are looking for a different pace or you've never stepped on a yoga mat in your life, Grace & Exhale Yoga's doors are open for you just down the street in Bermuda Run.