Our dads are the ones who always know the right words to say—they are the men we learned from, the fathers who saved us from monsters under the bed, the dads who embarrassed us with classic dad jokes and the one who was always there.
As Father's Day approaches, we want to help you find a special way to celebrate your dad. Luckily, Bermuda Run is a place where dads can feel at home. If you're blanking on what to get your superdad this Father's Day, check out these suggestions for finding Father's Day Gifts in Bermuda Run! 
A Father's Day Cake From Maddie Cakes
For the dad who has a sweet tooth, we have the perfect gift idea! Surprise him with a delicious cake from Maddie Cakes Place a custom order or find dad's favorite, this will be a sweet surprise that he will love…and who knows, he may even share.
Does your dad like to work on projects, fix things around the house or start DIY projects with his kids? Then Steelman's Ace Hardware is your dad's home away from home. Tools, grills, outdoor supplies and so much more—if you don't know what to get, grab a gift card and let dad pick for himself!
Gift Cards from a Golf Course Near Bermuda Run
Give dad the gift of golf with a gift card from one of the many golf courses around Bermuda Run. Whether he'd rather hit the range or play a round of 18, this is a gift idea that will let dad relax this Father's Day.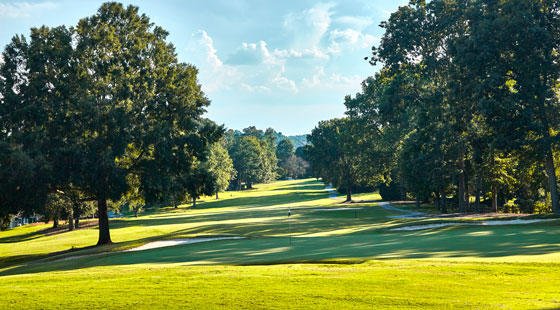 Dad's night out! Treat your dad to a night of delicious pizza and beer from Tanglewood Pizza Co. Whether he goes out with his other dad friends or goes out with the fam, this will be a delicious way to celebrate your dad this Father's Day. 
Interested in another restaurant for dad in Bermuda Run, check out the full listing here.
New Mattress from Meg Brown's Sleep Shop
Give your dad the gift of a good night's sleep with a new mattress from Meg Brown's new sleep shop. For all those nights dad stayed up to take care of his kids, it's time to repay him (and mom too) with a mattress to fit their needs.
Bermuda Run may be the place your dad calls home, maybe it's the place you call home too. Wherever you're celebrating, we hope that you know that Bermuda Run is a place for you to just be.
There are so many ways you can celebrate Father's Day and support local this year –we hope you'll use these suggestions for finding Father's Day Gifts in Bermuda Run! ! Do you have other ideas of how to honor dad? Tell us in the comments section and give your fellow neighbors more ideas!