It has been a bright, brilliant and beautiful summer in Bermuda Run. We have tasted the sweet summer flavors at Maddie Cakes, enjoyed the tunes of summer with the Bermuda Run concerts, enjoyed a wood fired pizza and cold drink at Tanglewood Pizza Co., soaked up the sun during soccer tournaments at Truist Park and so much more, but it's not over yet.
There are ways that you can be involved, enjoy a Bermuda Run summer and give back to the community over the next several weeks.
Special Occasion Band Performance
It's the last weekend for the Bermuda Run Summer Concert Series! Concert will be on September 11th at 7pm. Stop by Davie Tavern, Southern Spice, Los Toritos or another local favorite beforehand and then bring your friends and family to enjoy the Special Occasion Band!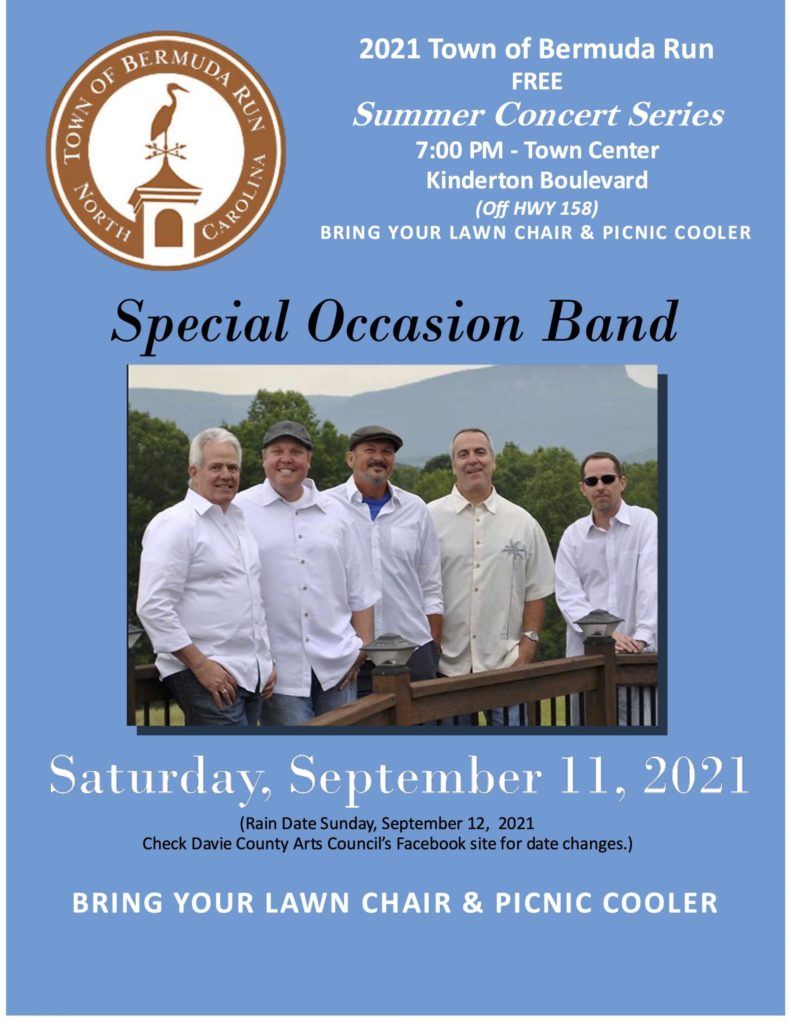 Storehouse for Jesus Food Collection
Bermuda Run Garden Club is asking you to participate in the Storehouse for Jesus Food Collection on September 13-17th from 9 am – 5 pm. There is daily drop off at the Bermuda Run Town Hall or Bermuda Run Country Club. You can donate canned foods, canned meat and tuna, soups, cereal, dried foods, rice, pastas, and healthy snacks for children to help meet the most pressing needs.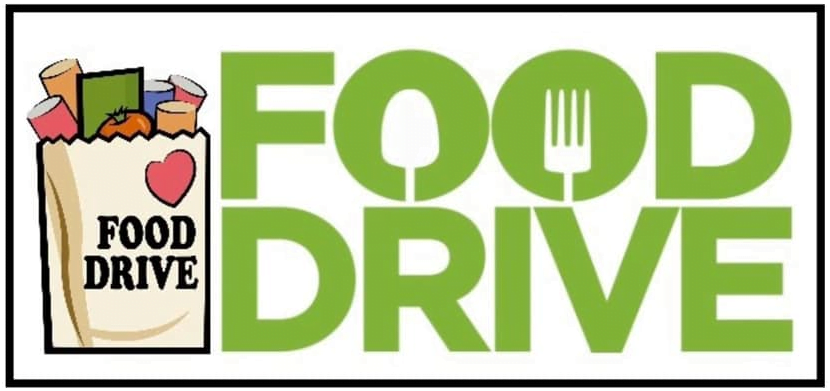 Farmers Market
The Bermuda Run Farmers Market is open through October and is the place where you can find farm fresh food for your family!​​ If you're looking for fresh fruits and vegetables, meats and sweet treats, and other products from local vendors then you're in the right place. The Farmers Market is open at 190 Hwy 801 South in Bermuda Run from 3:30- 6:30pm on Fridays.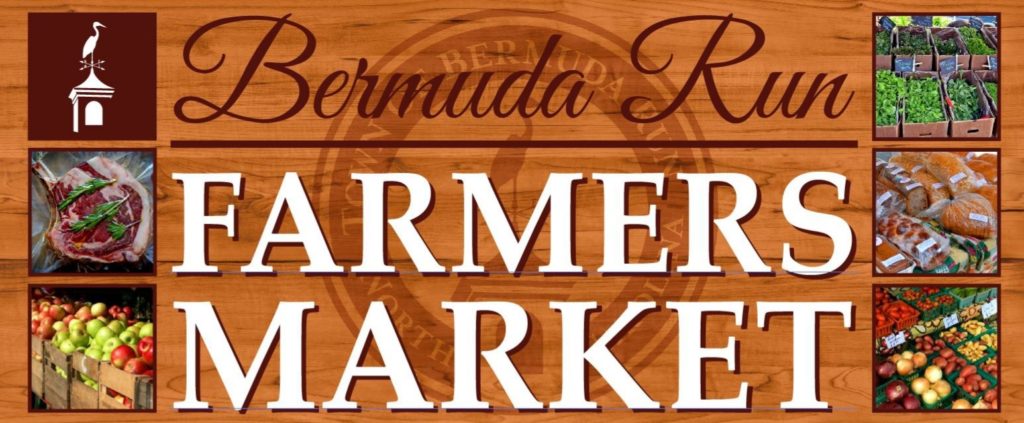 Riverwalk Festival
On Saturday, September 25th, you can come out and enjoy the Davie County Arts Council RiverWalk Arts Festival. This free event from 10am to 4pm at the Town Center Kinderton Boulevard will feature original artwork by North Carolina artists, live music, imagination station for children and a variety of food vendors.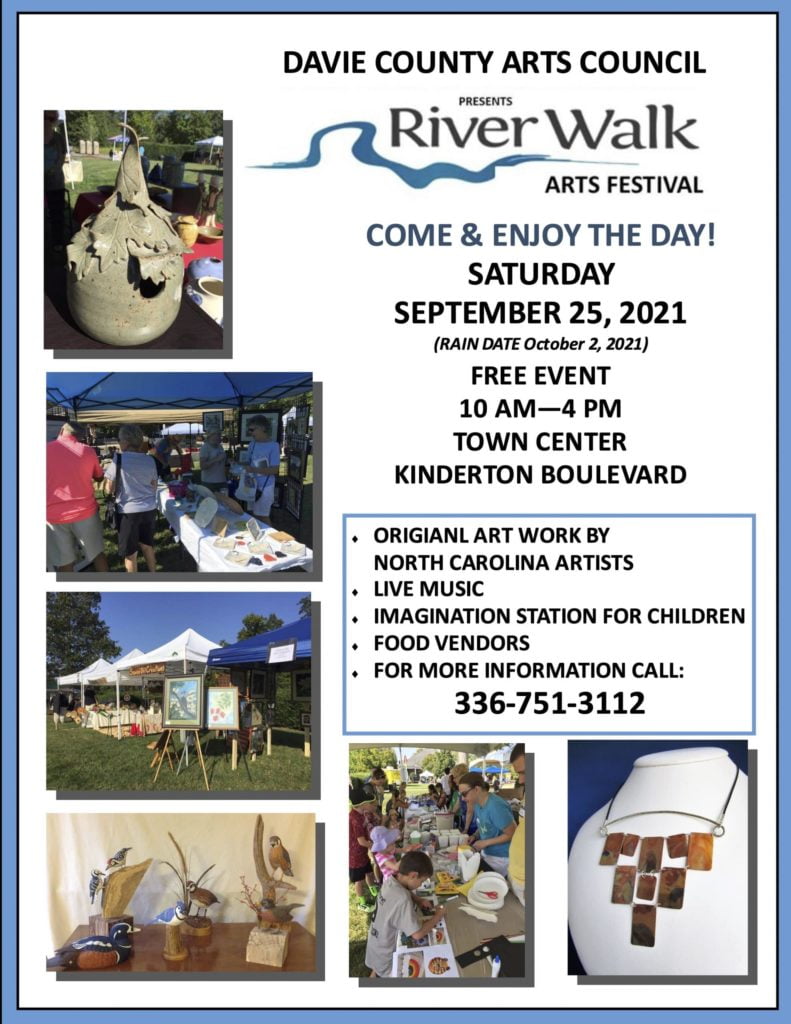 Shredding Event
Save the date for the Shredding Event in October! ProShred Security will be at the Bermuda Run Town Hall Parking Area on October 16th from 9am to 12pm. You can bring any type of paper, file folders, hanging files, hard drives, envelopes, CDs/DVDs, and notepads. This event is sponsored by the Bermuda Run Garden Club and all proceeds will go to Davie County Community programs.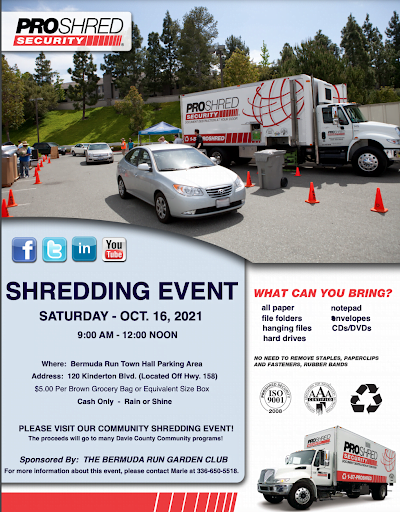 Bermuda Run is a place where you can live, learn, work, play and grow. There are numerous opportunities for you to get involved and be a part of this vibrant community. So, save the dates and finish out summer strong–we hope to see you soon!