Many people say that the kitchen is the heart of a home and in a similar way, that restaurants are the heart of a town–801 Southern Kitchen and Pancake House in Bermuda Run is definitely part of that heartbeat.
Breakfast in Bermuda Run
Bermuda Run is home to over 50 small businesses and many of those small businesses are our locally owned restaurants. Although it opened its doors to the community not too long ago, 801 Southern Kitchen and Pancake House has quickly become a local favorite.
"The support from the Bermuda Run and Advance communities as well as Farmington, Mocksville, Clemmons and so on has been tremendous," said Theodore Kazakos owner of 801 Southern Kitchen and Pancake House. "The response has been fantastic and we are so grateful and thankful for the positive feedback and support. Especially, considering that we are a new restaurant that just opened in June due to Covid-19. We look forward to serving this wonderful community for many more years to come."
This delicious restaurant is open Sunday- Saturday from 6:00 a.m. – 3:00 p.m. serving a variety of breakfast, lunch and brunch plates. You can check out their menu here! But one thing's for sure, whether you stop in for the 801 Omelet, the Berry, Berry Good pancakes or the Chicken and Waffles, you'll be savoring every bite and leave wanting more. But don't just take our word for it, visit 801 Southern Kitchen and Pancake House in Bermuda Run.
A 5-Star Menu
Every time you try something new on the menu, you'll find a new favorite and have to recommend it to everyone you know just like this satisfied customer. "We had a wonderful breakfast there this morning. The food was delicious and the service was impeccable. I was very impressed that the manager came to our table to check on us as well. I most definitely recommend the breakfast special #2 with the extra egg for free. We will be back."
Along with all of the classic breakfast items you know and love, you can also find vegetarian and weight watchers options on their menu. There's something for everyone at 801 Southern Kitchen and Pancake House. So next time you're trying to decide where to take the family out for breakfast on a Saturday morning, think local and choose 801 Southern Kitchen and Pancake House in Bermuda Run—you won't be disappointed!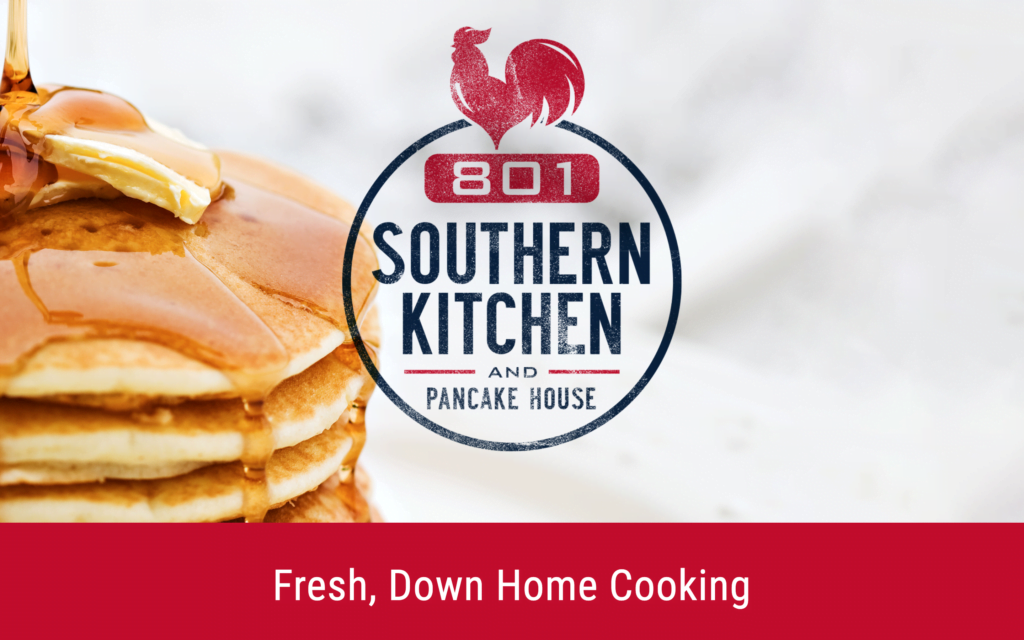 Psst! Want to know about other local businesses in Bermuda Run? You can read more of our other business spotlights here!