Do A 180 and find new styles in Bermuda Run with South & Main Boutique! Last May, Thim Phommavanh found out she had been laid off from her job due to Covid-19. But she took lemons and turned them into lemonade and launched South & Main from her kitchen. 
Managing the business from her kitchen, she launched the store's website in July of 2020 and continued to experience tremendous growth. In November Thim opened the store's first storefront location, a humble 600 square foot office building that they converted into a retail space.
It didn't take long for South & Main to outgrow that space, and Thim knew she had to find a new palace that was more fitting and would allow customers to enjoy their shopping experience. That's when she found their new location in Bermuda Run.
"We found this place and fell in love with it," Thim said. "We knew we wanted to stay in Bermuda Run once we really got our feet wet in this area."
At South & Main's grand opening on March 20th, the community support was outstanding. "It was really crazy—there was a line waiting at the door at 9 and we didn't open until 10," she said.
Community support is a driving factor for South & Main and this was evident at their grand opening. Thirsty Buffalo was providing refreshments, AlphaLit Letters came and provided big letters to put out front of the store, HipHip Hooray created a balloon garland—each different local vendor played a part in making this grand opening spectacular.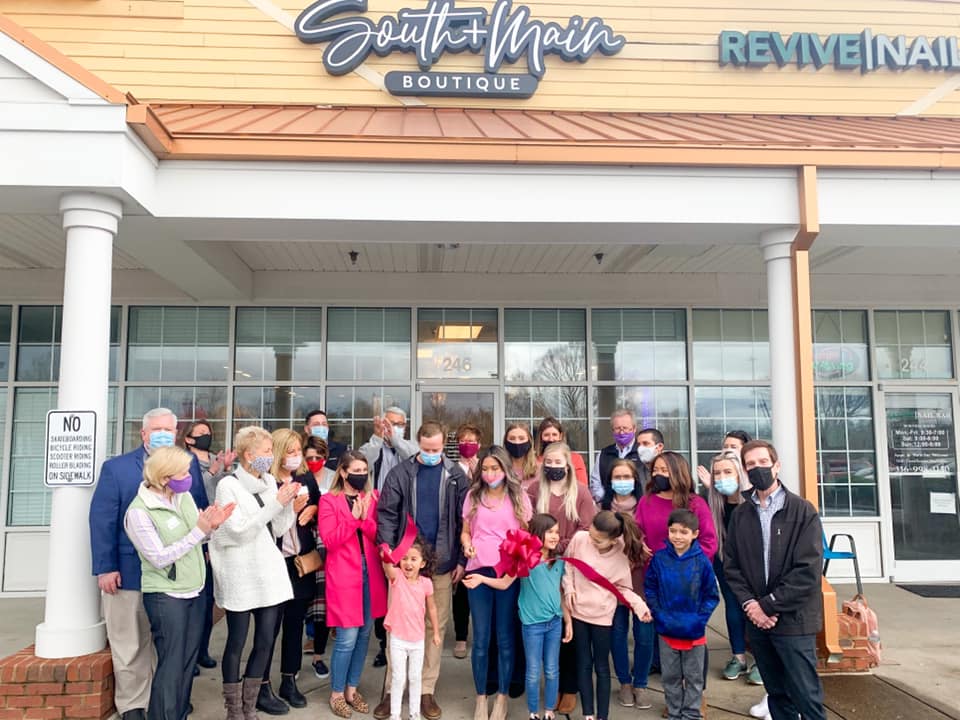 The excitement won't stop at the grand opening. South & Main will carry the latest fashions in sizes small – 2XL, home decor, kids clothing, shoes, handbags, and unique gifts. There will be something for everyone at this Bermuda Run boutique.
Continuing to support the local community, South & Main will have North Carolina jewelry and candle vendors as well as other North Carolina products.
"Supporting local and shopping small is near and dear to my heart," she said. "That's how we've been able to grow since we started. It's so important for people to support their neighbors as that's how they are supporting their families."
One simple way you can support this family-centered, small business is by giving them a follow on social media and then making a plan to shop! Grab your girlfriends, your mom and your sisters, and make a plan to Do A 180 to Bermuda Run this weekend and shop at South & Main.
Shop local. Support local. Do A 180.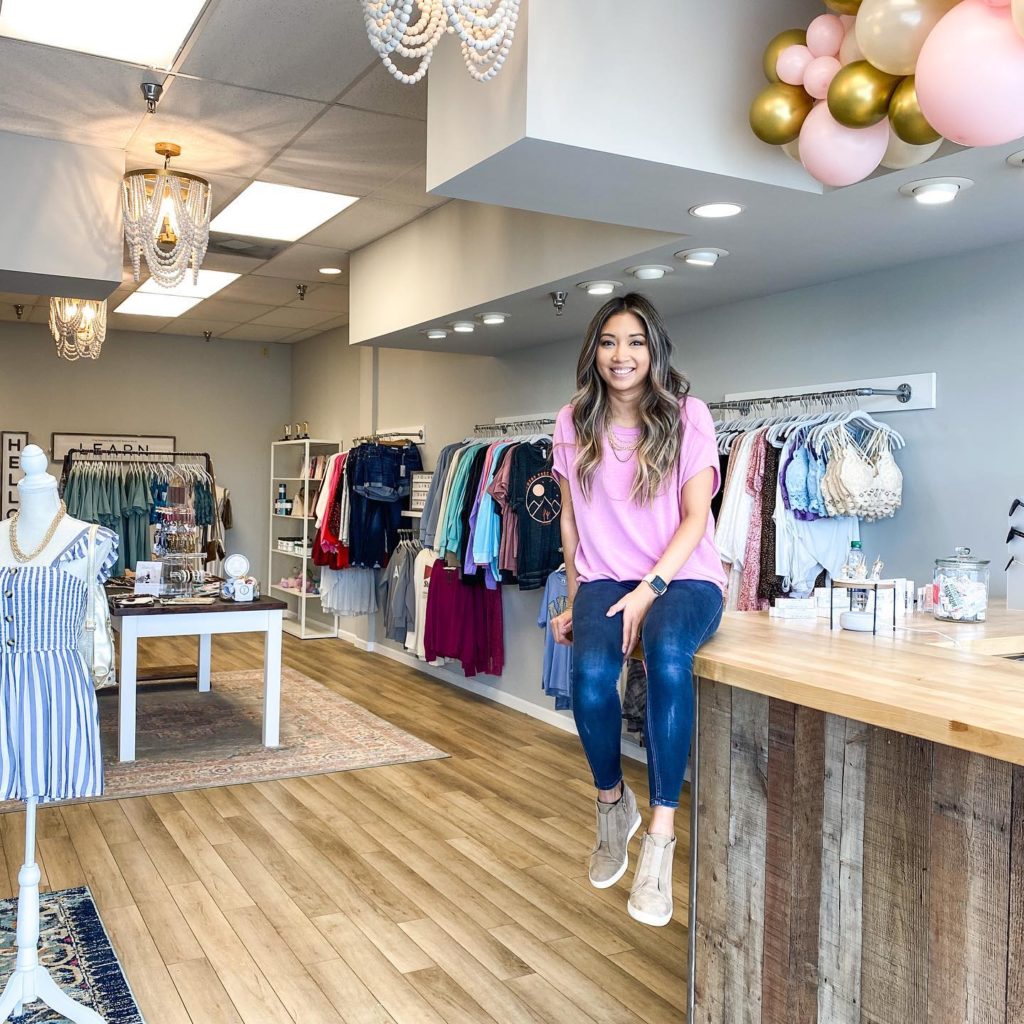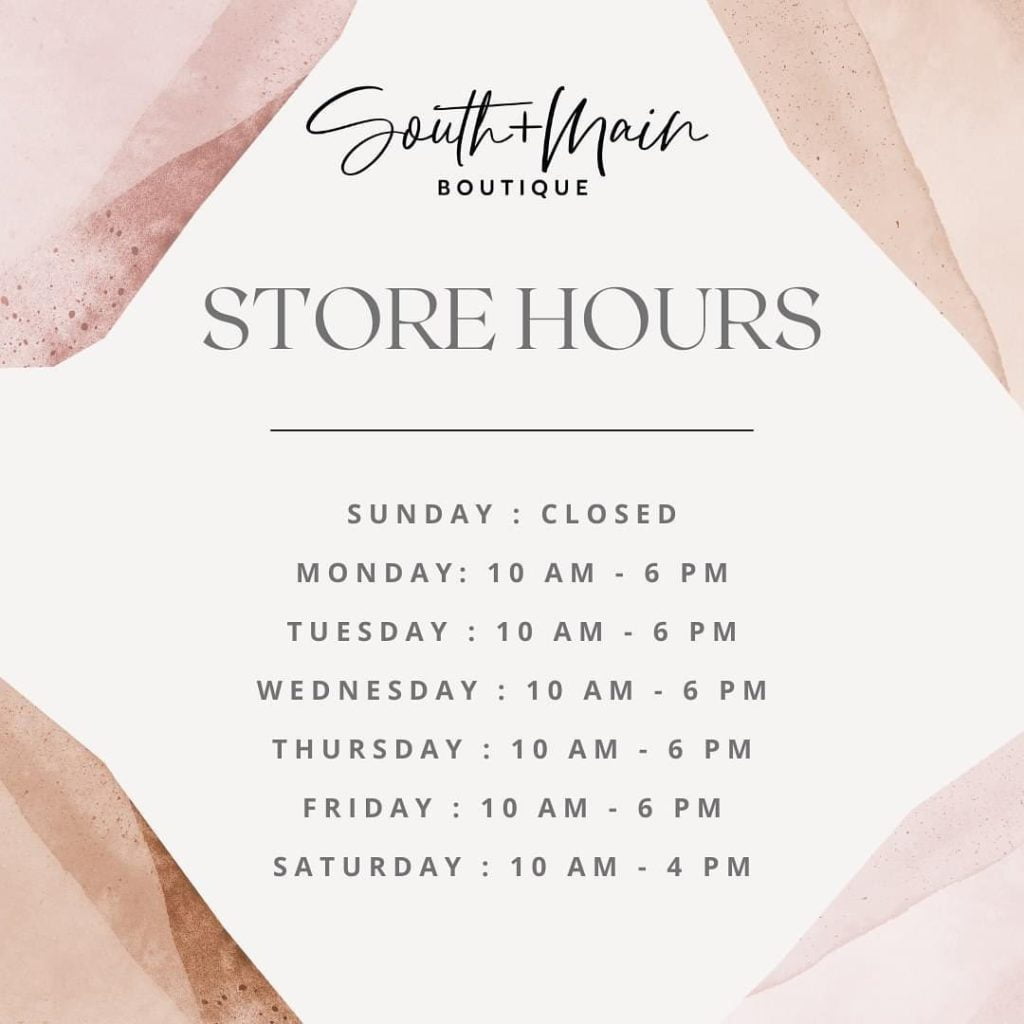 Want to know about other local businesses in Bermuda Run? You can read more of our other business spotlights here!